During last night's/this morning's Daytona 500, there was a 2 hour RED FLAG stop while track workers cleaned up a FIREY crash.
The driver of the #2 * Miller Lite/Blue Duce * Brad Keselowski had his phone in the car so he took a photo and tweeted it * the guys in the Fox Sports booth got his tweet and mentioned it on hair - within a hour * he had over 100,000 followers.
During the "fire" delay, viewers tweeted questions to drivers who were then out of their cars on the back-stretch of the track and they gathered around Brad's phone and answered tweets like where does he keep his phone in his racecar (he has a special pocket); how did the drivers get their ballcaps that they were wearing when they got out of their cars (they have them tethered to their gear shift); and while many of the drivers do not tweet or carry phones in their racecars, I suspect that many of their teams and SPONSORS will be remedying this TODAY! It is the SPRINT Cup after all!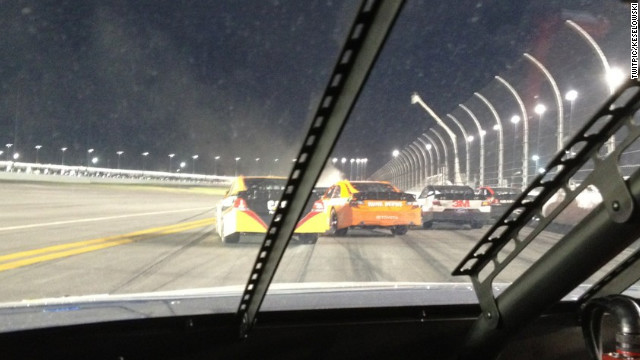 Wallace S. Gibson, CPM * GIBSON MANAGEMENT GROUP, Ltd.